"People buy with confidence from Megabyte"
All purchases are 100% Satisfaction Guaranteed Or Your Money Back.
Hack Attack Bootable Windows USB Toolkit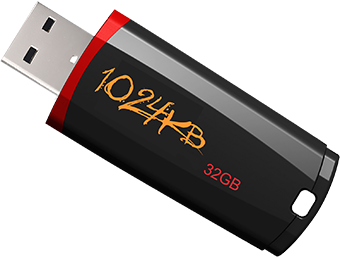 Built by Professionals for Professionals, Hack Attack Bootable Windows USB Toolkit provides a solution to almost any Windows PC problem!
The result of over 10 years development & evolution, now with over 200 individual tested & proven industry-standard programs pre-installed, your Windows PC problems are over.
Like, Gone In Sixty Seconds over.  Whether it's Registry, Partition, Malware, Virus, MBR, whatever – Problem Solved.  With Hack Attack Bootable Windows Toolkit, you've got this.
Save time & money with your very own Professional IT Toolkit. Easy to operate, universal application for laptop & desktop machines, this really is a complete all-in-one package.
Highly recommended for IT Professionals, PC Repair Shops, IT Students, Husbands in trouble with wives because they deleted baby photos, Company IT staff, Website Admins, PC Hobbyists, Computerologists & all those peeps who continually forget passwords.
From lost photos to forgotten passwords, destroyed partitions to malware infestations, the Hack Attack Bootable Windows Toolkit is your boot-&-fix solution. Read more, see the pictures & purchase here
HP Laptop UEFI/BIOS Password Reset

Guaranteed success removing Admin passwords from even the very latest HP product. Envy, Spectre, Omen, Z-Book & more all fall in seconds. Specific to each machine, this is highly-efficient, targeted UEFI password removal. Fast, personal & affordable service from 1024kb.co.nz. Every late-model HP laptop including Elitebook, Omen, Spectre, Envy, Z-Book.
We're so confident in this product that we offer a money-back guarantee – your HP UEFI will unlock or your money back. Read more & purchase here
Apple Mac UEFI Password Removal

There's two levels of Mac lock – iCloud & UEFI lock. There's a protocol that you're required to follow to remove these pesky locks. Failure to follow = failure to unlock + it's harder next time round – thanks Apple, much appreciated.
Older MacBooks & iMacs will crack (eventually) by following my Hack A Mac guide. If you'd rather not do it yourself, or if you have a more recent MacOS product that needs unlocking, read on here.