Here's Megabyte's Online Resource Recommendations for ya.
Need an email account? Well, the best ever has come & gone already. Datapimp. You missed it, sorry bout that. Datapimp was a forwarding service with the absolute best selection of alias addresses in the wwworld, ever. Choices included sorryifuckedyourwife.com, wherethefuckaremypants.com, crack-whore.net, fuckyou.com, professionalprick.com & 50 or so more outrageous domain names. A free service, eventually they ran out of funds. (The link takes you to a archived snapshot of Datapimp.com in 2003) For existing mail services, I recommend:
One of the last remnants of the mess that was AOL – America On Line – survived because they're good @ what they do. Mail.com, go there, get yourself an email address from some 100+ domains including mail.com and email.com – the most logical addresses of all. I've had an email.com address for 15 years without a hiccup. (They provide efficient mobile apps too.)

Keepvid.com – forget spyware-laden Youtube downloaders, use the web service @ Keepvid. Works on some 50+ online video websites. Grab the bookmark extension while you're there. If Keepvid doesn't support the site hosting the video you're after, Video Downloader Pro is the Chrome browser extension that I use to capture those files. (Magisto, I'm talkin' bout you)
Online Video is so well done by Popcorn Time. There's the installable Popcorntime client – in Windows, OSX, Linux, Android & iOS flavours, plus the evil twin Porntime client too. Beautiful design & implementation that enables free viewing of pretty much any & every movie or TV show ever made.
Recent expansion has given us the in-browser implementation at Popcorntime-online.io for all commercial releases, plus, of course, the evil twin  porntime-online too.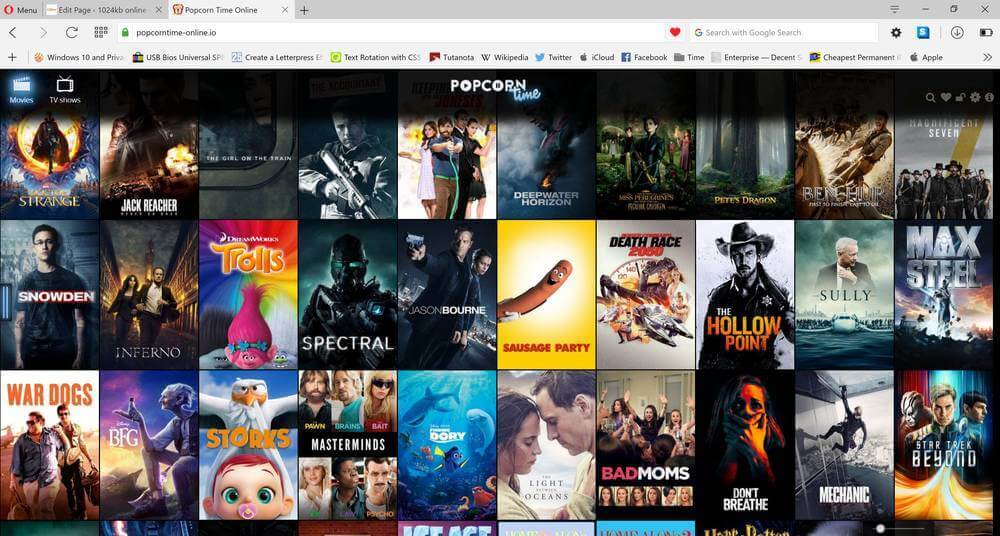 Phone problem? If it's a Nokia, go get a new phone. Heh. If you've got the inclination to fix it yourself, you should investigate possible solutions on the forums @ gsmhosting.com. If you don't want to fix it yourself, then hit the red phone icon above & you'll call me.
Android modding/hacking sound like fun to you? The main underlying process is known as rooting. There's one true authority site – xda-developers.com
Want a more secure 'Droid OS with added benefits like longer battery, no bloatware & built-in encrypted text? Cyanogenmod or, from your mobile, get.cm.
<Update>The Cyanogenmod project is dead, a victim of corporate meddling, rampant egos & some abysmal business decisions. The open-source community didn't die with the Cyanogenmod entity though, so the spirit of Cyanogenmod lives on at Lineage. Having learned the painful lesson of failure with CM, Lineage promises to be even better.
iOS hacking can be a rewarding pastime too.  Before the rewards though, comes the confusion. I know, I've been there. Steven DiFranco, better known as iH8sn0w, is a go-to reference point. His website is ih8sn0w.com – follow him on Twitter for best results. The most active newcomer to the scene is Luca Todesca, found on Twitter as @qwertyuiopz.
The jailbreak community knowledge base @ jailbreakqa.com is deceased, that link is to an archived version. These days, check r/jailbreak on Reddit
Got someone who treats you as the fountain of knowledge, firing off endless elementary questions instead of doing just a little investigation themselves? LMGTFY.com is how you deal with them. Let Me Google That For You – enter the dumb question you've just been asked, you'll get a short URL response back. Send that through to your lazy questioneer – they land on a Google homepage overlaid with a dry, piss-taking animated interface which teaches them to Google it for themselves. Me, I love sending unsuspecting victims an LMGTFY link. (A little fun but pointless web hackery is the LMGTFY Endless Loop – http://bit.ly/TNCQ1)
Webcomic humour for intelligent beings – try the endearing, argumentative and charming Tyrannosaurus T-Rex @ qwantz.com and Randall Munroe's xkcd.com – a webcomic of romance, sarcasm, math, and language. Starring nameless stick figures.
I'm often asked "What program do you use to convert X files to Y files?" The answer, no matter what file X is, is none. No program. Use a web service instead. CloudConvert is a cool implementation of Cloud computing that is both useful and accessible for average PC users. Flash (.swf) to .mp4, .pdf to .html, .doc or .jpg, font files – .ttf to .woff web font or PC to Mac font conversion, Android video to iDevice format  & the list goes on. And on.
Have you got a favourite resource to share? Or are you looking for something? Hit me up in the comments form below.