PB Tech are Auckland's go-to tech store with big shops in 5 strategic locations around town.
Cleverly, they positioned themselves on 2 of the main arterials to/from my place, trapping me unless I deliberately evade the store. Which, after I glanced at today's super-sale promotional email, I think I'll be doing more often.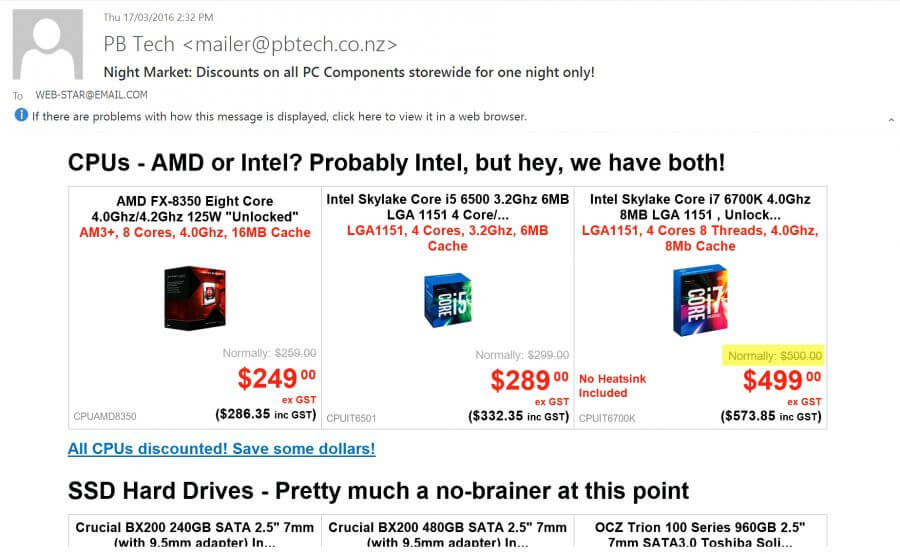 If I was in the market to buy an AMD FX processor (why?) & an i5 plus an i7 – requiring a spend of some $1200, the generous folk at PB will discount a massive $21 off the total amount.
The popular i7 CPU has had its price slashed, by one whole dollar. But tonight only! You must buy tonight to take advantage of this deal.
Take advantage? I think I know who's taking advantage of who on this one.