I received this from one of my clients, forwarded along with a suitable comment involving sex & the intelligence level of the Spark staff involved. He's been a business customer of Telecom/Spark since last century. They want to / don't want to take away his "free" email – it's not really free, you only have one if you're a current paying customer – I think he should let them. Anyone who manages their business this erratically isn't worth your trust. Especially after the decade-long Yahoo! outsourcing debacle.
They fail to acknowledge that their initial frightmail caused our mutual client (he's not their client for much longer!) more than a little concern, & since his longest-standing email address was about to be confiscated, he had gone to some expense to develop a Spark-proof email protocol that would allow him to continue business with minimum interruption. His own time & my hired time were taken up addressing this urgent email issue – except oh, no it's not urgent any more. You know what? I agree with my client, **** they are *****s.
Spark's business-wide adoption of the Agile work practice, adapted from the popular software development protocol of delivering small coding changes often rather than waiting to push out a major milestone version seems to be working to plan here, as the customer base is alerted to Spark withdrawing the Xtra email service as soon as some nincompoop decided that would be a clever idea, then a few days later, after they've all had stand-up meetings, decide that it wasn't so clever after all. Hey Spark – Agile much?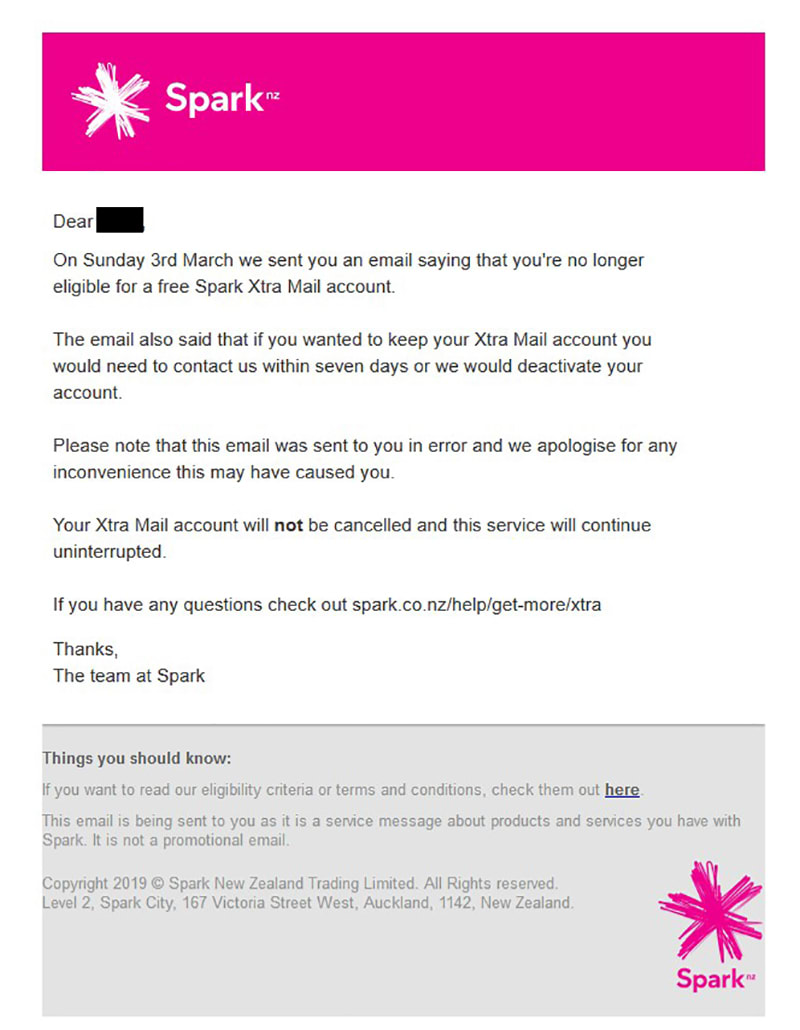 The effectiveness of a public company is on public display, 27/4, with their share price reflecting investors confidence at that moment. Spark adopted Agile across the business late in 2018 – here then, is their share price graph over the last 3 months…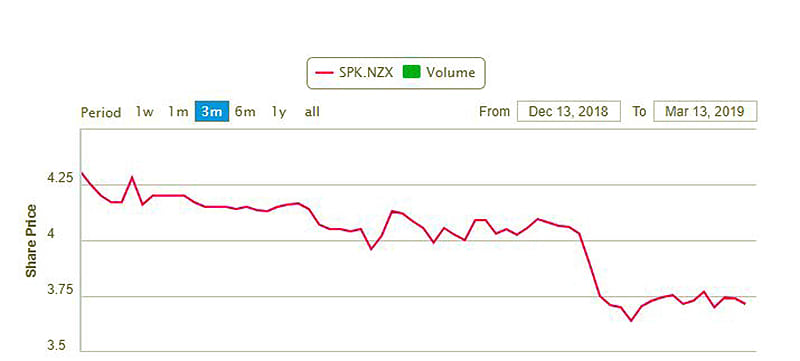 Hey Spark, Agile much?