If you need your Laptop BIOS Password Reset, then you've come to the right place. The 1024kb.co.nz Laptop BIOS Master Password Generator reveals the password for many popular laptops. Not all laptops are vulnerable but many are – give it a try, it's free.
Achieve Laptop BIOS Password Reset on HP, Compaq, Dell, Lenovo, Sony, Samsung, Acer, Asus, Lenovo & Fujitsu & more brand name laptops with the Laptop BIOS Master Password Generator!
Those manufacturers listed above – your BIOS is brake. All your password are belong to us. (Well, nearly all.)
8-digit BIOS provided by Insyde H20 and 5-digit Phoenix BIOS are also pwnd.
Seen this before? Bios-locked & password lost, that's what that screen indicates.  But the 20-digit machine ID code displayed can often be decrypted to reveal the BIOS password. (That code reveals a Fujitsu-Siemens laptop with password 9538393)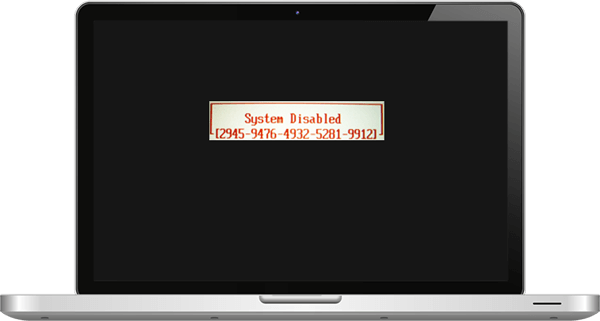 When you open a laptop & find yourself faced with the immediate black BIOS password screen & absolutely no idea of what password you used, all you gotta do is come to this page @ 1024kb.co.nz.
Many HP/Compaq, Dell, Lenovo, Sony, Samsung, Acer, Asus, Lenovo or Fujitsu laptop BIOS passwords can be revealed.
Hints & Tips
Anyway, whichever BIOS-locked laptop you have, grab the Machine ID Code - sometimes called the Service Tag, Challenge Code or Response Code  - usually displayed after submitting a few (3-5) incorrect codes - that's the unique identifier we need. Pay special attention when reading the code, be careful not to confuse I & l or O & 0, B & 8, S & 5.
Now enter that code in the box below, hit the Crack It button.... Ka-ching!! No surveys to fill out, no pop-under pR0n adverts, just pure goodness & quite likely your Laptop BIOS Master Password too.
When you've done your Laptop BIOS Master Password Reset, please leave a comment, send a tweet, or do whatever peeps do on Facebook to tell the wwworld about your win...