Downloads – a few freebie souvenirs to take home with you.
Time Teller Screensaver – an old skool classic: Screensaver
By old-skool I mean late last century. It was 1998 when I first built the Time Teller screensaver. Updated in 2009 & 2010 (minor cosmetic changes), it's still a favourite screensaver on my desktop.
Time Teller screensaver was originally built with  Adobe Flash, which is now deprecated for web & will not display on iDevices and most other portables, but is still the standard for Windows screensavers. The .swf format was replaced by HTML5 animation for universal online use. & it goes a little something like this:
Ad-free Androids – Lucky Patcher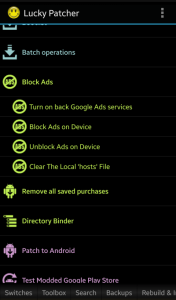 An awesomely handy little app for rooted 'droids. The best of Lucky Patcher's many functions is the ability to block ads from your device. That function alone is worth the effort of learning how to root. You'll learn all about that over at XDA.
Blocking the influx of Google Ads gives you better battery life, more use of your own data & allows you to retain some privacy – which is all good stuff. So I recommend using Lucky Patcher.
HP Elite/ProBook UEFI hack by Mazzif – here
Mazzif released this over at mydigitallife in 2012, then updated it in 2016. HP have now patched the vulnerability, so your Probook / Elitebook BIOS must be older than v50. Essentially, this utility rewrites your existing UEFI binary without a password then reloads it. Ka-ching!
Contains full READ ME instructions to blitz lost/forgotten UEFI passwords from vulnerable HP Pro/EliteBooks.
Late model HP laptops – every single one (except X360 & X2) are vulnerable to our guaranteed HP UEFI Password Removal Service.
Signal Private Messenger
If you take away nothing else from here, at the very least you should get Signal & take back your privacy.