If you need your Laptop BIOS Password Reset, then you've come to the right place. The 1024kb.co.nz Laptop BIOS Master Password Generator reveals the password for many popular laptops. Not all laptops are vulnerable but many are – give it a try, it's free.
Latest Update 11/19 – New & improved now cracking even more late model laptops!
Added Dell XPS, Latitude & Precision machines with -BF97 BIOS suffix, improved -6FF1 password generation plus most FSi models. – see details here
Achieve Laptop BIOS Password Reset on late model HP, Compaq, Dell, Lenovo, Sony, Samsung, Acer, Asus, Lenovo & Fujitsu & more brand name laptops with the Laptop BIOS Master Password Generator!
Those manufacturers listed above – your BIOS is brake. All your password are belong to us. (Well, nearly all.)
8-digit BIOS provided by Insyde H20 (Lenovo, HP) and 5-digit Phoenix BIOS are also pwnd by the Laptop BIOS Master Password Generator.
Seen this before? Bios-locked & password lost, that's what that screen indicates. But the 20-digit machine ID code displayed can often be decrypted to reveal the BIOS password. (That code reveals a Fujitsu-Siemens laptop with password 9538393)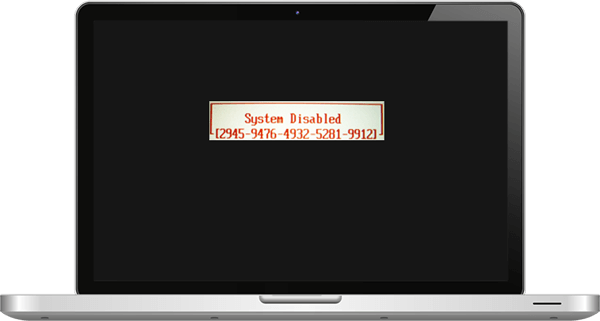 When you open a laptop & find yourself faced with the immediate black BIOS password screen & absolutely no idea of what password you used, all you gotta do is come to the Laptop BIOS Master Password Generator @ 1024kb.co.nz.
Many HP/Compaq, Dell, Lenovo, Sony, Samsung, Acer, Asus, Lenovo or Fujitsu laptop BIOS passwords can be revealed.
Hints & Tips
ASUS

In the case of Asus laptops it's the date code you require – enter an incorrect password then press Alt +R at the next prompt. Take that date & enter it in the BIOS Master Password Generator below in the same order (yyyy-dd-mm, mm-dd-yyyy or dd-mm-yyyy) as displayed on your Asus laptop.

NB: Use – as the date separator, not /. This way dd-mm-yyyy, not dd/mm/yyyy.
LENOVO

If your Lenovo laptop has an Insyde H20 BIOS, then your secret sauce is to use a USB keyboard to enter the master password generated here, then use a USB QWERTY keyboard to enter password.
HP / COMPAQ

For HP's popular Elitebook & ProBook, there is an alternative method available here in the downloads section. Highly effective on vulnerable machines, full instructions included – please read them before you attempt BIOS password removal.
DELL

Press & hold the left Ctrl key when entering the password in Dell laptops, then hit Enter twice. Some Dell service tags are missing a suffix – first try the password generated, then try the passwords for all suffices by adding either -595B, -2A7B, -D35B, -1F66, -6FF1 or -BF97 to your service tag.

Many -6FF1 machines are cracking with our new -BF97 codes. Simply exchange the suffix on data entry then generate your code. (Don't forget, left Ctrl then Enter + Enter)

Downgrading the BIOS can change your suffix, resulting in a successful password generation. If your BIOS is set to allow downgrades, this method will help.
FSi

For the later 6×4 password implementation, download & install Python 2.7 (available for all platforms), then grab the Fujitsu 6×4 Python script & save it in your Python directory. Double-click on the script, follow the simple instructions, all done.
(Edit: I've now added the 6×4 script to the BIOS Master Password Generator)
SONY

Sony 4 x 4 Challenge Codes are a one-time password, generated fresh each boot. Do not turn the laptop off after obtaining the Challenge Code as the Master Password is specific to that code. Restarting before the password is entered will require a new Master Password.
Vulnerable BIOS List

Compaq 5 decimal digits, 10 characters
Dell BIOS code ending with -595B, -D35B, -2A7B, -1D3B, -1F66,-6FF1 & now -BF97, also generates master password for Dell BIOS with no suffix.
Fujitsu-Siemens 5 decimal digits, 8 hexadecimal digits, 5×4 hexadecimal digits, 5×4 & 6×4 decimal digits
Hewlett-Packard 5 decimal digits, 10 characters
Insyde H20 8 decimal digits (Acer, HP)
Phoenix 5 decimal digits
Sony 7 digit serial number, 4 x 4 one-time
Samsung 12 hexadecimal digits
Asus Date code (Enter format as displayed on your laptop)
Live Help

We are blessed with the voluntary assistance of Mikrovr in the comments section of this page. Mikrovr is the creator of many of the Laptop BIOS Master Password Generators used on this page, & has built other generators that he keeps private but generously contributes solutions from. I stress that his attendance is entirely voluntary & is something that I personally am very thankful for.

Should the generators onsite here not provide the solution for your laptop, then join the conversation below. Ask the man himself, Mikrovr, to help you out. Make sure you leave full details – brand, model, response code to get the best possible chance of a solution.

Mikrovr's solutions are the real thing. If he chooses to assist you to unlock your laptop, then you can say goodbye to the BIOS password. What else you can say is Thank You to him, seeing as he's just turned useless junk into a laptop for you.
Anyway, whichever BIOS-locked laptop you have, grab the Machine ID Code – sometimes called the Service Tag, Challenge Code or Response Code – usually displayed after submitting a few (3-5) incorrect codes – that's the unique identifier we need. Pay special attention when reading the code, be careful not to confuse I & l or O & 0, B & 8, S & 5.
Now enter that code in the box below, hit the Crack It button…. Ka-ching!! No surveys to fill out, no pop-under pR0n adverts, just pure goodness & quite likely your Laptop BIOS Master Password too.
When you've done your Laptop BIOS Master Password Reset, please leave a comment, send a tweet, or do whatever peeps do on Facebook to tell the wwworld about your win…
This generator is based on the good work done by Dogbert, Asyncritus, hgpl & Mikrovr.