I was checking out the world famous Apple Mac computer range yesterday. Now these machines are well built, & they have an elegant, understated style that endures – as opposed to say Dell's Alienware products featuring cutting edge design that 6 months later, look dated.
But at least Dell's products are latest generation hardware. Apple's are not. Apple really do, it would appear, think different.
Case in point – I know of no other technology sector manufacturer that has ever offered 4 year old laptops in their range. Apple do, for the ridiculous sum of $2000 to boot!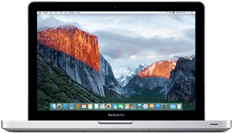 What does two thousand dollars buy you?  A dual-core i5, 4GB RAM, 500GB HDD & a low/mid-range NVIDIA graphic processor pushing a 1280×800 screen. Apart from the aluminium case, there's nothing in that list that would fetch more than $500 if branded HP or Acer.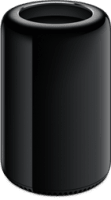 At the top end of the Mac product family, the revolutionary-when-released cylindrical Mac Pro, customisable with up to 12 processing cores, 64GB RAM & 12GB Video RAM – exactly the same spec as it was when released 3 years ago. The last official Mac Pro press release was December 2013. Since then, Apple seems to have lost interest.
The original Ultrabook – MacBook Air is still available – with its sad old 1440×900 monitor, 4GB RAM & feeble 128GB SSD. Trouble is, Intel's official Ultrabook specificaction has long since been updated. Apple are again selling old, outdated technology & still charging a hefty premium.
Leading PC manufacturers haven't lost interest in the Ultrabook sector – their products are roundly superior to Apple's current offerings, substantially cheaper too.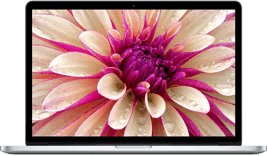 $2.4k at the Mac store buys you the entry-level Retina Screen MacBook Pro – in it's Mini-me 13″ guise. Low-end componentry dominates including pitiful 128GB SSD, 8GB RAM, an underwhelming dual core i5 & – here's the kicker – Intel's onboard video only. So gaming or any other graphics-intensive task is just not gonna happen.
To me, this is not a true MacBook Pro. Because the Pro moniker indicates it's suitable for professional use – as does the price – but this laptop is far from industrial capabilities. This is simply ridiculous pricing for yet another underpowered Apple computer that's had no real updates for 4 years. Even the website images are named "MacBook Pro 2012.jpg"
The Mac Mini – no updates for…3 years. The last update was the quad-core processors being replaced by dual-core versions. What was a pretty cool device is now simply another outdated & overpriced Apple – with no monitor.
The Thunderbolt monitor – Groundhog day – hasn't been upgraded in 3 years. At a price around triple that of competing displays, you wonder how many Apple sell these days. Have they lost interest in this product too?
Apple harp on about their Retina screen devices. Still. Four full years after introducing them. Retina blah this, Retina blah that. Four. Years. Later. The time for justifiably expecting a market premium because it has a Retina display has long since passed.
Apple still sell a shitload of Mac product, all of it at a hefty premium to their competitors. They don't deserve to be. Apart from brand value perception, I can't see a justifiable reason to purchase a Mac.
From my observations presented above, I think Apple has lost interest.