Help, Assistance & Guidance to make your IT interactions easy
We've all gotta make a living, so I'm available for hire. If you're looking for a Waikato IT Support Service, you can stop looking now.


Click to call
If you've got an IT issue, you can talk to me.
USUAL STUFF
Lost file/photo recovery – no, it's not really gone. Give it here, we'll bring it back.
Lost password recovery – yes, we can solve this problem too. Happens all the time.
Virus / Malware / Pop-ups – give it here, we'll fix it & future-proof it against the next attack.
Websites – effective, stylish marketing tools with full social integration & user-friendly back-ends.
Hardware Upgrades – swapping a mechanical HDD for an electronic SSD & doubling your RAM breaths new life into a laptop that is showing its age.  Benefits include faster start-up, shut down & program operation, cooler & quieter running & much longer battery life. You get a whole new level of performance for far less investment.
ALSO
You can call me for pretty much anything that can be defined as an IT project.
NETWORKING
We understand networks & how to make them work for you, at home & in business environments. From sorting your home router & extending your WiFi range to configuring Mikrotik load-balancing network appliances in front of a high-traffic webserver.
Securing your WiFi, improving WiFi signal, configuring for maximum performance.
PC SECURITY & NETWORK  PENETRATION TESTING
Prevention is better than cure, it's far more cost-effective that way. Services include intrusion testing,  detection & prevention, encrypted communication protocols, fail-safe data storage, password policy education & enforcement, antivirus and firewalls.
You have no idea how simple it can be to hack your shit.  It took me less than 5 mins to gain entry to Auckland Hospital's internal network – without trying.  I'm not malicious, but the next intruder might just be.
Bad stuff  just wont happen after you've applied 1024kb recommendations. It's a wild wwworld out there, our clients walk strong every day.
The entry-level service involves running an automated test suite that identifies vulnerable areas, allowing you to fix problems before they become disasters. Our Waikato-based 1024kb IT Support Service provides invaluable assistance to your home &/or business.
PHONE FIXES
The worst problem for many people today is phone failure. Again, talk to us – we can help. Having trouble getting your Android phone to sync with your Apple iPad? Or is it just full of ads & gobbles data for breakfast? We can fix that.
Google locks (aka FRP locks) on Android phones aren't quite so locked after we've seen them. Usually same day service, often fixed on the spot. iCloud locked Apple product can also be returned to useful life.
Blacklisted, or bad IMEI phones (when your phone picks up data (internet connection) but won't make calls) can usually be fixed.  There's nothing wrong with the phone itself, it's  just the local network rejecting it.
And every other little drama that you might be having – we can fix that too. See the icons right below? Click there.


On site visits are available within 100km of here:
WEBSITES
Regular website production is bread & butter income here at 1024kb. According to reviewers, we do an ok job. Clients think so too, mostly we get repeat & referral business. Read more about the production philosophy by clicking the WEBSITES link above, or check the portfolio here: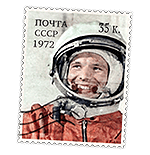 JAILBREAK
Jailbreaking is way cool – if you know how to do it properly. I'll jailbreak your iDevice or root your 'Droid – either platform suddenly becomes a whole lot more useful. Click the link above to read more.