Windows Toolkit

"Made by Professionals, for Professionals"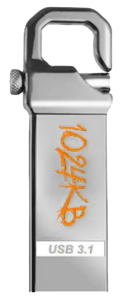 Solve almost any Windows PC problem with a full Windows Toolkit on your keyring!
A Bootable USB Flash Drive containing 150+ utilities to diagnose & repair almost every PC problem.
Use this tool to:
* Recover lost files – photos, movies, music, documents – lost file recovery is a breeze when you're booting from a 1024kb Windows Toolkit.
* Easily cure virus infections, remove malware & even decrypt ramsomware locked files.
* Diagnose hardware problems.
* Clean rogue drivers.
* Repair broken partition tables.
* Defrost Frozen Chickens
* Fix Windows Boot Sectors.
* Solve Registry problems.
* Much, much more.
IT Professionals – Finish jobs quicker & easier plus accelerate your learning curve.
1024kb Windows Toolkit will repay your investment on the very first use.
Introduction & Description:
The 1024kb Windows Toolkit is a customised Windows 10 PE on a flash drive,  with 150+ high quality, proven, cutting-edge apps to diagnose & solve almost any PC problem.  Fully customisable, you can add your own favourite utilities quickly & easily.
The Unique Difference:
Booting from a separate drive to the installed system drive means that you're able to access the files "at rest" – providing best opportunity to recover lost files, remove virus or malware infections, repair drive partitions, forensic analysis & much more.
Analysing, identifying & repairing PC problems is much easier & far more efficient when conducted from a separate system. 1024kb Windows Toolkit is that system.
How To:
Simply insert the 1024kb Windows Toolkit drive into a USB port, then reboot selecting USB as your source drive. Wait 1 minute.
The 1024kb Windows Toolkit will boot to the desktop seen in the gallery above, offering an extensive variety of powerful & effective problem-solving utilities. Choose the relevant category, then select your program of choice.  Now run that app, do what you do.
Support is available here
NB:
We strongly recommend that your very first action whenever you use the 1024kb Windows Toolkit is to back up the target computer. There are 4 industry-standard backup apps included on the 1024kb Windows Toolkit. Put simply, backing up is your insurance against disaster.
Recommended by:

Megabyte – "I keep my 1024kb Windows Toolkit on hand 27/4,
& use it every single week. It's my go-to solution for almost
every tricky IT problem. But that's what I made this project for."

Recommended for:
* IT professionals
* PC Repair Shops
* IT Students
* Husbands in trouble with wives because they deleted baby photos
* Company IT staff
* Website Admins
* PC Hobbyists
* Computerologists
To all those who regularly forget passwords – this one's for you. Your Windows logon problem is solved.
All software is provided completely free of charge.  Windows PE is provided by Microsoft without cost.
How To Download:
Substantial time is invested in the research, development, upkeep & maintenance of the project.  The project is entirely funded by donations.
Every Donator receives a link to the 4GB+ 1024kb Windows Toolkit disk image file which can be written to your own USB drive. (Flash Drive writing app included)
You set the price! Donate as much as you can or as little as you wish to support the project.