Download Available Now!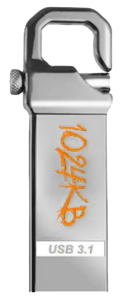 Having a single tool with the solution for almost any PC issue is incredibly useful  for IT professionals & serious PC hobbyists – that tool is available right here, right now as the 1024kb Windows Toolkit – now fully updated for 2021.
Over many years we've created, maintained & regularly updated a portable Windows Toolkit. Originally a Windows XP CD in 2002, the private project has evolved to become the polished, highly effective current version 1024kb Windows Toolkit, now booting Windows 10 PE from USB flash drive & packed with cutting-edge diagnostic & repair tools.
The 1024kb Windows Toolkit has been an important long-term development project, mainly for our own use. Thousands of hours invested in R&D are paid back with incredible on-job efficiencies. The latest 1024kb Windows Toolkit is available now, fully updated for 2021. Almost any issue you have with any PC can be solved quickly & effectively with this powerful toolkit.
To support further development of this time-consuming project, we've supplied pre-built 1024kb Windows Toolkit Bootable USB Flash Drives here on 1024kb.co.nz – the toolkit has become an essential part of many an IT pro's bag of tricks worldwide. It's a clumsy method though – writing, testing, couriering – so today we're moving to a new funding / sharing model.
The 1024kb Windows Toolkit is now available as a downloadable file for you to write to your own USB flash drive (instructions included). This method not only speeds up delivery & kills associated overhead, but also removes the 2 largest fixed costs – worldwide shipping & the USB flash drive. So we're able to provide this quality toolkit to more people for a far lower investment.
We accept donations to support further development & show our appreciation for your donation by supplying donators with a link to the download file. You set the donation value – that's up to you.
Whatever amount your contribution is, the download is the same full-spec 1024kb Windows Toolkit designed to improve your troubleshooting & problem solving efficiency.
Donations are used for funding server costs, bandwidth charges & ongoing development of the 1024kb Windows Toolkit. 
NB: We do not own any of the software contained in the 1024kb Windows Toolkit & make no representation of copyright ownership in any way. Be aware that this project was built from publicly-available sources – you could build your own for free – eventually, after well over 100+ hours of R&D.